Citizen Charter
When Started
The Extension Training Centre, Nongsder became fully functional in 2005 with the appointment of the senior most faculty member of State Institute of Rural Development as the Principal followed by the appointment of faculty and staff.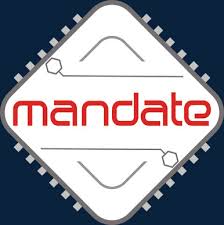 Our Mandate
To impart training and transfer of skills to a large number of beneficiaries and functionaries at the block and village levels and to organize a variety of training programmes for officials, elected members of AEC/VEC, NGO and members of the community. The ETC by virtue of its being the sub-state level training institute has to play a crucial role in the context of imparting training to RD functionaries and members of local institutions since execution of various development programmes takes place at block and village levels.
Our Vision
To be counted as the most progressive, creative and trusted ETC in the country
Our Mission
To transform the ETC into a learning centre which is resilient, responsive and in tune with the changing situations.
Our Logo
The LOGO represents our efforts to empower the rural masses through improved knowledge, understanding, skills, attitude and behavior in order to create a ripple effect to the entire rural development process.
Our Focus
Keeping the above points in view, the ETC has been focusing on a course of actions as shown below:
Select relevant issues for training and case studies.
Implement suitable training programmes.
Develop training designs, lesson plans and training materials.
Recruit manpower - faculty and staff.
Mob-up funds from Government and other sources.
Build logistic supports, network and communication systems.
Purchase necessary equipments.
Build-up infrastructural facilities.
Accounting for on-going activities.
Notice Board
At Present there is no content available for this page, once content will be available would be updated.
Training Calender